OUR STAFF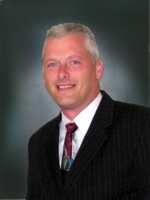 Funeral Director

It was 1976 when Tony's parents, Chuck and Margye Eaton, moved their family to nearby Segno, where Tony attended the Big Sandy school system, graduating in 1988. He then went to work for Pasadena Funeral Chapel in Pasadena, Texas as a student apprentice. This was while he was attending the Commonwealth College of Funeral Science in Houston. After graduating and getting his Texas Funeral Director's licenses, Tony joined Turner Funeral Homes in Freeport, Texas. It's also where he met his wife, Hope. Their family now includes four children: Wade, Blake, Dalton and Faith. Hope is a registered nurse with the Timberwood Nursing and Rehabilitation Center, specializing in certified wound care. Tony and family have now returned to Segno. In fact, they live just across the street from his parents. All of us Pace Funeral Home are pleased to welcome Tony into our outstanding team of caregivers.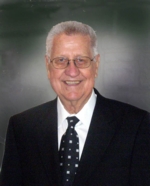 Funeral Assistant

Rev. Orval M. Barger joins us after 57 years of local community ministry. For 16 years before his "retirement" in 1994, he was pastor of Livingston's First Baptist Church, led eight building projects, and served on many boards and committees in addition to making mission trips to Latin America, Asia... and a tour of the Holy Land. Since then he's been interim pastor to 12 area Baptist congregations. Orval and his wife, Ruby, have been Livingston residents since 1978.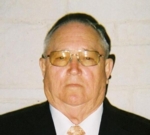 Funeral Counselor

Leroy was born in Livingston, Texas and lived most of his life in Livingston. Attended both Livingston and Goodrich schools, and graduated from Goodrich High School in 1955 as Salutatorian of his senior class. Leroy is married to Mary Ann Moffet Myrow and their extended family, which includes six children; twelve grandchildren; seventeen great grandchildren. He retired from Sam Houston Electric in 1999. Leroy is a veteran of the US Navy and was honorably discharged in December 1961. He is a 32nd Degree Mason and a member of Trinity #14 AF & AM in Livingston, Texas and Humble, Texas #979 AF & AM. He is a member of the Livingston Lions Club and a member of First Baptist Church of Livingston.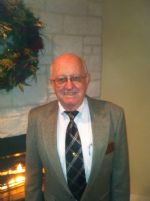 Funeral Assistant

Charles graduated from Goodrich High School in 1952. Attended College at Sam Houston State and The University of Houston. Married Maydelle Myrow of Goodrich in 1954. From 1955 to 1957 served as a Field Medical trainer in the US Army at Fort Sam Houston in San Antonio until enlistment was complete. In 1957 he was employed by Goodyear Tire and Rubber Company. Retired in Jan. 1998 after 41 years of employment first as a Chemical Technician and then as a Chemist. He was a member of First Baptist Church of Genoa for many years. After retirement, he returned to Polk County and is a member of First Baptist Church of Livingston.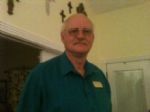 Funeral Assistant

Bruce was raised in Livingston and graduated from Livingston High School in 1970. He is a 1975 graduate of Texas A & M. He retired from Georgia Pacific in 2009 after 33 years of service. In 2010, Bruce and his wife Bobbie, a Registered Nurse, opened Tall Pines Assisted Living. Together, they consider their business to be their ministry, as they strive to provide a level of care that will not only please the resident, but also be pleasing to The Lord. Bruce has also been working for Pace Funeral Home since 2009. Bruce and Bobbie are members of The Church on the Lake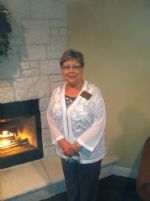 Funeral Hostess

Mary Ann was born in Anahuac, Texas, raised in Goodrich where she graduated from. She lived and raised her two children in Houston, Texas, then moved back to Polk County in 1979. Mary Ann retired from the Polk County District Attorney's office in May 2002. She is married to Leroy Myrow and together they have six children; twelve grandchildren and seventeen great grandchildren. Mary Ann and Leroy are members of First Baptist Church of Livingston.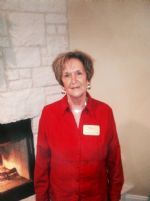 Funeral Hostess

Barbara Foxworth is a lifelong resident of Livingston, Texas. She retired after many years of public service. Barbara and her husband, Floyd have been married for 50 years and to this union they raised two wonderful children. They attend First Baptist Church of Livingston. Being a hostess for Pace Funeral Home is a heartwarming and gratifying position.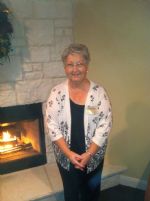 Funeral Hostess

Lynne retired from CT Corporation - Houston in December of 2007 after 28 years of service and became a full-time Livingston resident. She was married to Robert Key who passed away in 1990. Their daughter, Lisa and her family, that includes 3 children and 4 grandchildren, live in Porter. Lynne is a member of the Church of Christ.